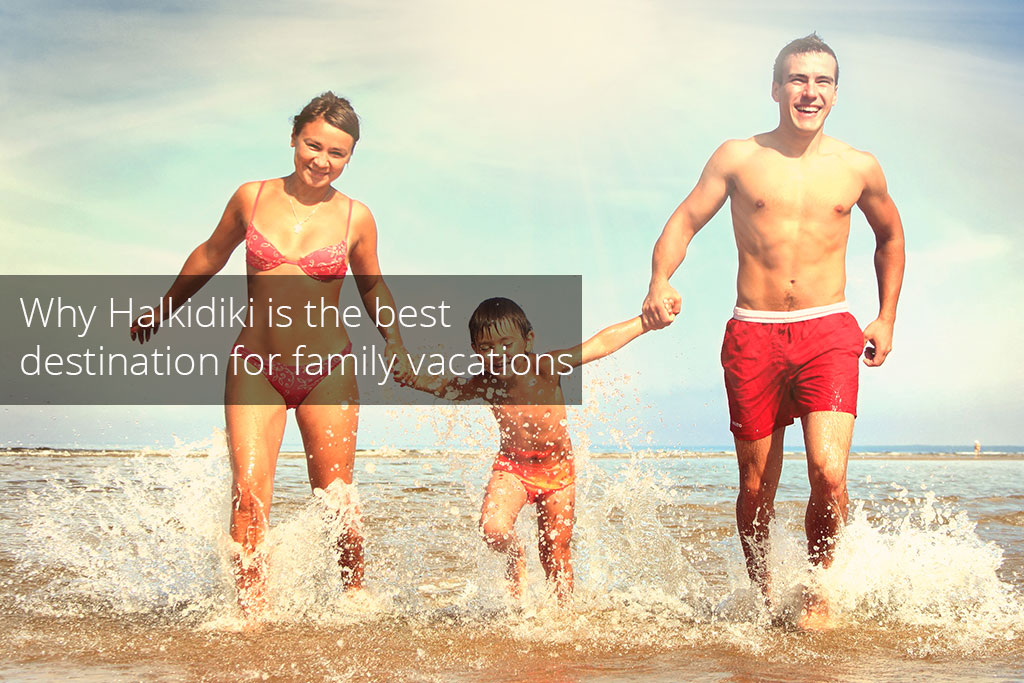 Why Halkidiki is the best destination for family vacations
Are you traveling with young kids and looking for a holiday destination for family vacations? Then why not choose Halkidiki? Read on and find out why Halkidiki is the best destination for family vacations!
Halkidiki is one of the most popular destinations for summer holidays in Greece. But it is especially popular for family holidays. Halkidiki features a safe and shallow sea with soft white sand and plenty of hotels with playgrounds, pools, and water slides.
Every summer, the several seaside resorts with shops, cafes, tavernas, and restaurants are packed with eager travelers to taste Greece's diverse flavors. Furthermore, impressive archaeological sites such as the famous Cave of Petralona, the University Forest of Taxiarchis, and Aristotle's Park are open for family fun, relaxation, and adventure.
Let's check the top reasons why Halkidiki is the best destination for family vacations:
The beaches
With a shallow sea, white sand, and crystal clear waters, Halkidiki's beaches are the best for swimming. Almost at every beach in Halkidiki, you can find umbrellas, sunbeds, water sports, and beach service all day long. Together with your children, you'll indulge in endless hours of fun in the sand. Halkidiki's beaches will surely charm you.
After all, Halkidiki, in general, is perhaps the prettiest area in Greece, so you will definitely find some beaches with heavenly landscapes. Every moment of your family holidays in Halkidiki will be filled with joy, relaxation, and fun in the sea.
Family-friendly hospitality
At Halkidiki, you will find large hotels, resorts, guesthouses, rentals, and villas. No matter what you choose, you will surely find facilities specifically designed for children of every age. Holidays at family suites with all the comforts and necessities, water slides, and pools for swimming all day long are definitely a dream come true for every family.
Furthermore, gardens with playgrounds, beach volleyball and tennis courts, basketball, 5X5, mini-golf, or other amenities will make your children's holidays unforgettable. You can also join activities such as cooking, dance, and arts & crafts for a different and fun day during your holidays.
Exploring and Learning
Halkidiki is the perfect destination for exploring beautiful nature and even historical sites. Visit Ancient Olynthos, the birthplace of the famous Hippodamian grid plan, the ancient city of Stagira, or Aristotle's Park, a thematic park with interactive instruments mounted throughout a lush, green landscape. The compass, telescope, pendulum, prism, inertia spheres, water turbine, optical discs, sundial, and parabolic reflectors operate by the rules of physics referred to by the great philosopher Aristotle in his textbook 'The Naturals.'
Additionally, visit the world-famous Cave of Petralona, where the Archanthropus estimated to be 700,000 years old was discovered, and see the rare dwarf stalagmites. Lastly, walk along the canal of Nea Potidaia, or visit the impressive Prosforiou Tower in Ouranoupoli and the neighboring Monastery Zigou, built in the 10th century, where archaeologists unearth discoveries year after year.