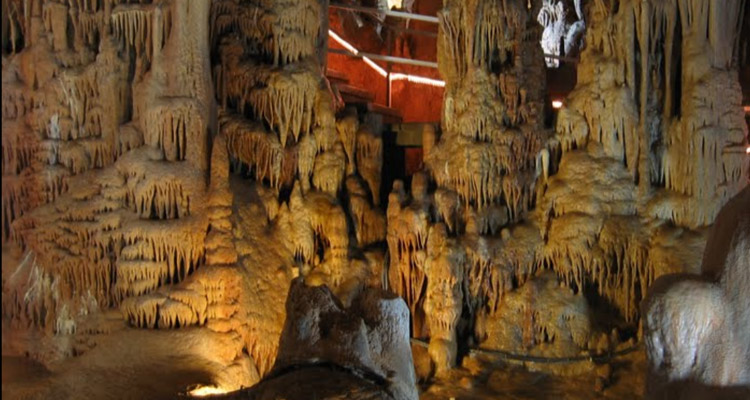 Cave of Petralona
A cave with stalactites and stalagmites, and a museum with findings from the life of the 700.000 years old First-Man that was found here.
The systematic excavations of the cave began in 1965 by the founder of the Anthropological Company of Greece, anthropologist professor Aris Paulianos. His researches proved that the Arhanthropos is about 700.000 years old, and this makes him the "oldest" European.
Working Hours : The entrance is allowed daily from 9 a.m. to one hour before the sunsets.
Attention : Taking pictures and video is not allowed.
(Photo Credits: draza )
Distance from Sunday Resort : 40 km