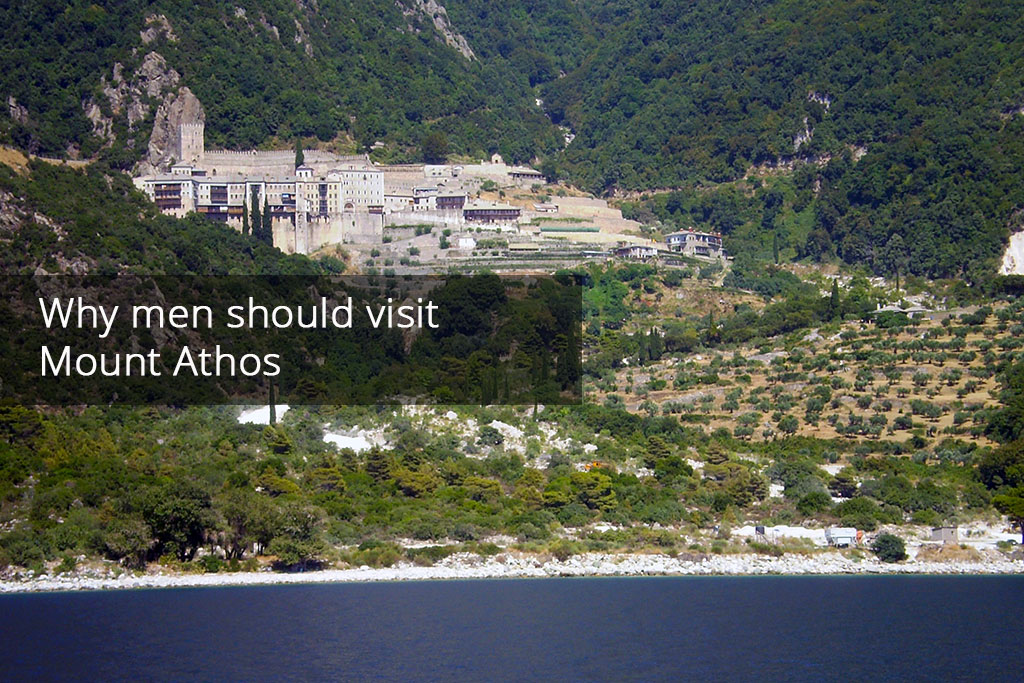 Why men should visit Mount Athos
Did you ever wish to live among holy men and reach divinity? If so, Mount Athos will give you a chance. Check out why men should visit Mount Athos in Halkidiki.
Mount Athos is sacred land. Thus it is also known as the Holy Land or Agion Oros in the Greek language. It is located at the third leg of Halkidiki and is an autonomous polity within the Hellenic Republic.
Mount Athos is a great place to go, regardless of your religion and beliefs. It is a place that allows you to embrace yourself by following the monks' lifestyle, isolating yourself from the modern and often toxic society, and breathe fresh, invigorating air. It is the place for men to connect with the divine.
Mount Athos has been a secluded monastic community for a thousand years and has been following Byzantine traditions. There are 20 operating monasteries and are all only for male monks. Therefore, only men are allowed to enter Mount Athos as visitors. Men can live in the ways of the Byzantine era for a few days and discover the mysticism of the orthodox religious lifestyle.
Furthermore, they can admire works of hagiography and the unique architecture of the stunning monasteries, churches, and little chapels.
Moreover, Halkidiki is a top destination for fantastic natural landscapes. It is an area with dense pine trees, lush green mountains, incredible coastlines, white sandy beaches, and crystal-clear azure waters.
At Mount Athos the nature is still unspoiled, giving visitors stunning views. Alongside the quiet and calm life with the monks, the beauty of nature will expand the desire to connect with the divine.
Mount Athos can be visited only by men. However, there are still restrictions. It is a holy place dedicated to prayer, meditation, and self-awareness. People are welcome, but to avoid the disruption of the peaceful lifestyle of the monks, only 100 people of faith and 15 of other beliefs are allowed each day. The entry procedure is monitored by the issuance of the respective permit, called "diamonitirion." To find an available spot for entry, men need to make plans the earliest possible. The contact and the reservation must be made through the office of the Holy Committee.
At Mount Athos, there is a bus network, but schedules are practically non-existent. So you might need to contact the bus driver to pick you up and drop you off. The hospitality at the monasteries is provided free of charge. Bed and board are offered to the holders of the permit. Still, make sure to notify the monk in charge before your arrival.