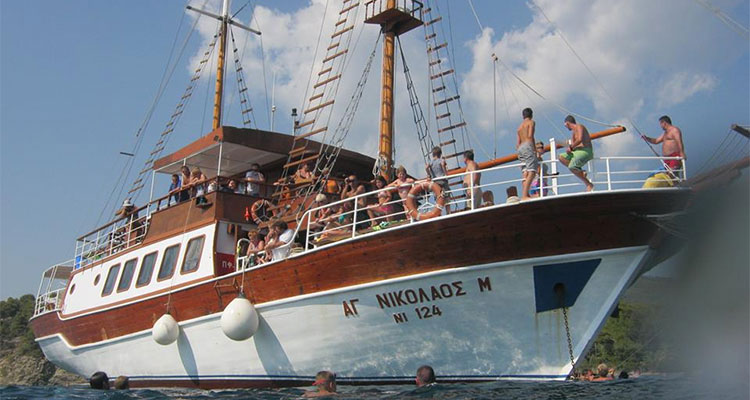 Toroneos Fun Cruise
Daily fun cruise to Toroneos gulf from Neos Marmaras
An enjoying swimming tour for everyone in the gulf of Toroneos. The ship will cross with you the gulf with destination the peninsula of Kassandra where you can enjoy bath stops in beautiful beaches or on open sea.
The beautiful Toroneos gulf is located between the peninsulas of Kassandra and Sithonia. It is well known for its blue crystal waters and the breathtaking view of the scenery and the coastlines of the two peninsulas. Among these in the Toroneos gulf, is also an island of Halkidiki, which is called 'Kelyfos'.
This island is particular due to its weird shape, looking like a turtle, and that is why it is called by the locals the 'Turtle Island'.