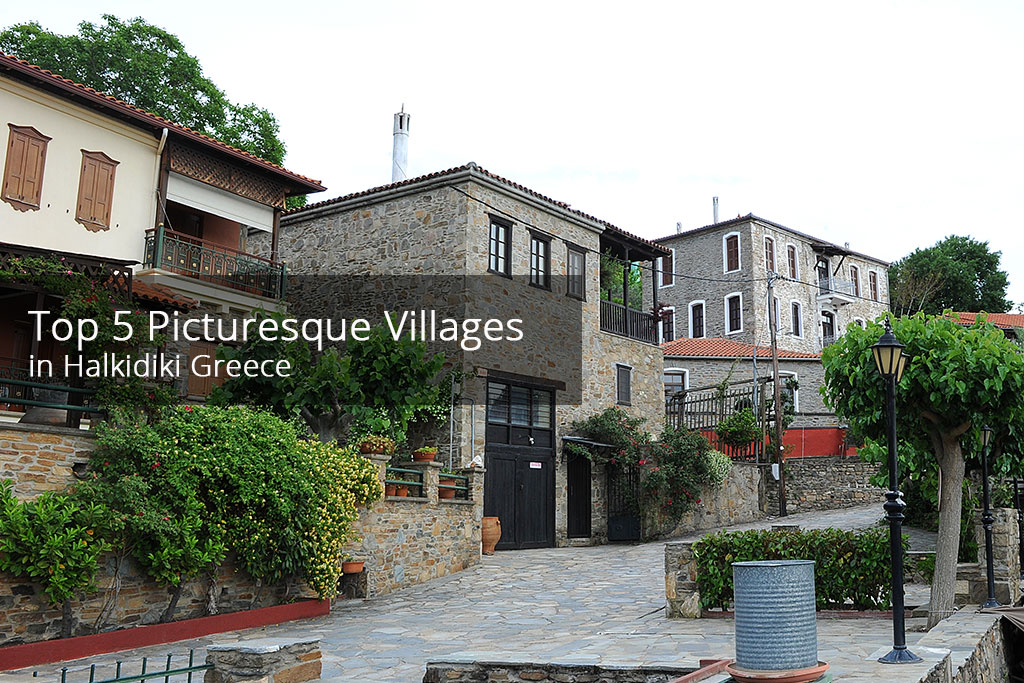 Top 5 Picturesque Villages in Halkidiki
Have alternative vacations in Greece by discovering the countryside of Halkidiki. Check out the top 5 beautiful traditional villages to visit this summer.
Travelers often go for vacations to Greece for an enjoyable and relaxing summer of swimming and sunbathing. Or for visiting the many marvelous historic places across the country.
However, many travellers might prefer a less crowded vacation and explore the hidden gems of Greece. Specifically, the beautiful little villages that adorn the countryside.
Halkidiki is one of the most beautiful areas of Greece, with many traditional villages and towns that need to be visited.
Here is a list of the top 5 picturesque villages and how far they are from Sunday Summer Resort.
Afitos, Kassandra
Afitos is a seaside village perched on the top of a hillside. The cobblestone streets, stone houses, and traditional taverns give the village a cozy and friendly vibe.
Furthermore, the infinite view of the shore completes the picturesque image of the village. Afitos is only a thirty nine minute drive away from the resort.
Ho to Get There [ Google maps Route ]
Agios Prodromos, North Halkidiki
Agios Prodromos is a perfect stop for those interested in touring around north-central Halkidiki. It is only 25 minutes away from the resort by car. It is relatively smaller than the other historic villages.
But the famously delicious souvlaki of Agios Prodromos is sought after by many travelers. Apart from the traditional taverns, the village is loved because of its beautiful preserved stone houses and the central church.
Ho to Get There [ Google maps Route ]
Arnaia, North Halkidiki
Arnaia is a longer drive than the rest since it takes up to fifty minutes by car to arrive. However, the beauty of the village is worth the drive. It is part of the twelve historic villages called Mantemochoria. Thus Arnaia is one of the prettiest villages in all of Halkidiki.
The main square is surrounded by cobblestone streets that lead to a maze of traditional Macedonian houses. It has stunning renovated traditional taverns, shops. In addition to the village's church and alleys, it is the perfect getaway.
Ho to Get There [ Google maps Route ]
Nikiti, Sithonia
Nikiti is only a twenty-minute drive from Sunday summer Resort and is at the beginning of the Sithonia peninsula.
The village is a preserved historic settlement of Macedonian stone houses, colorful taverns, and narrow alleys. The village's fascinating 19th-century architecture with Toroneos Gulf as the view is the epitome of a picturesque village.
Ho to Get There [ Google maps Route ]
Parthenonas, Sithonia
Situated in the mountains of Sithonia, Parthenonas is a stunning traditional village hidden in pine forests with the sea as a view. It has the perfect combination of exploring nature and culture.
The village is unique because, in the 1970s, it was abandoned. However, recently foreigners and Greeks decided to revive this beautiful, quiet and quaint village.
It is about 45 minutes away from the resort.
Ho to Get There [ Google maps Route ]