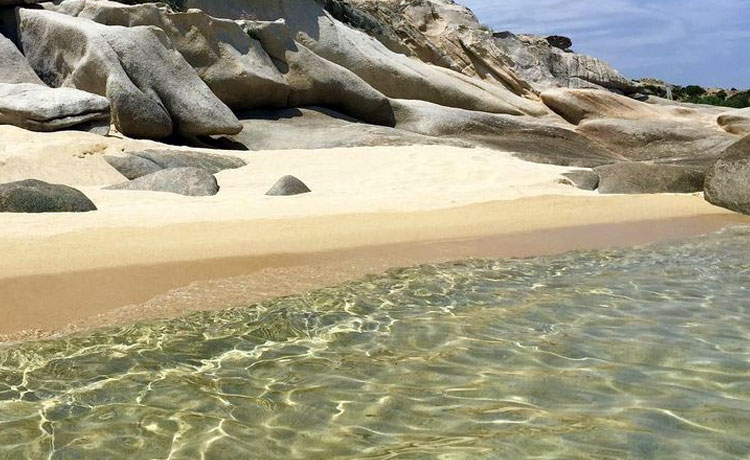 Have a Splendid Holiday in Incomparable Halkidiki
Incomparable Halkidiki
Halkidiki region, renowned as an attractive summer destination, is a destination for every season, featuring beautiful coastline, picturesque settlements, rich cultural legacy and diverse countryside.
While the summer is best for activities along gorgeous waterside, Halkidiki in spring and autumn is excellent for hiking, biking and other ground activities. There are various accommodations on offer that satisfy all tastes, and you can choose from a wide range of hotels, private apartments and camping grounds.
Mount Holomontas (northern Halkidiki) and Mount Itamos (Sithonia Peninsula) are well-preserved natural gems, characterized by intact nature, rich flora and fauna and attractive hiking and biking trails. Verdant greenery in the spring and summer becomes an appealing mixture of green, red and orange in autumn.
Besides hilly grounds and appealing architecture of Mount Holomontas' settlements, you can be amazed with panoramic views of the Halkidiki's fingertips from the mount's southern slopes. So don't worry if you missed summertime for your holiday because Halkidiki offers endless options regardless of the season.
Halkidiki's long coastline features perennial and deciduous trees reaching out to the blue sea from a number of promontories, and as you enjoy the extraordinary countryside, don't be surprised if you encounter a hind or some other wildlife.
Thessaloniki, the second largest cultural center in Greece, is a shopping and historic city. Besides long and attractive seaside promenade, the city boasts numerous tourist points of interest and landmarks. Thanks to a number of hotels and close proximity to Halkidiki, Thessaloniki makes a convenient base for exploring Halkidiki during your holiday, with up to an hour and a half drive from most distanced tourist resorts.
Kassandra Peninsula has the widest offer of accommodation units, while Sithonia is dotted with camping grounds tucked in half hidden coves where lush vegetation gives way to the blue sea.
Halkidiki, however, should be experienced in its whole beauty, and getting from one point to another reveals a multitude of reasons why you should spend your holiday in Halkidiki. Cultural legacy comprising ancient and medieval structures and sites, extraordinary cuisine and a myriad of activities in nature on offer are certainly most significant, but not the exclusive reasons that separate Halkidiki from many other regions.