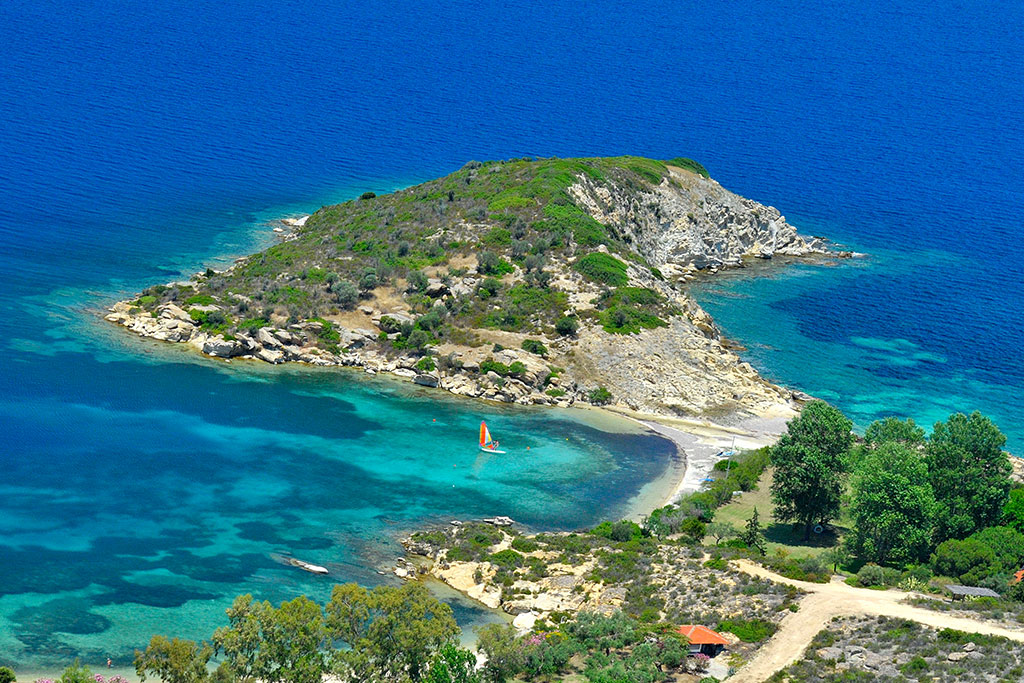 Sithonia, A Vacation Destination for All Tastes
It's no wonder Sithonia is the ultimate summer vacation destination for all tastes. It offers great choices for both cosmopolitan & relaxing holidays.
Sithonia, A Vacation Destination for All Tastes
With the tall trees bending their branches to offer shade to the visitors and the turquoise waters sparkling under the bright Greek sun, Sithonia is the paradise of Halkidiki.
From the picturesque Nikiti to the natural port of Porto Koufo, the second peninsula in Halkidiki is full of beautiful places everywhere you go. But Sithonia is much more than golden sunsets, green routes, and fish tavernas by the sea. It's the place where visitors can find peace and quiet, but also excellent ways to have fun.
No wonder that Sithonia is considered the number one vacation destination for all tastes.
Sithonia has the best beaches in Halkidiki
One of the main differences between Sithonia and Kassandra in Halkidiki Greece is that the former is not as densely built as the latter. And so, the natural beauty of Sithonia is beyond compare.
If you are staying at the Sunday Resort in Gerakini, it's easy to travel around and discover the beauty of the nearby beaches but also the charm of mountainous Halkidiki. Those who love nature will enjoy the short drive to the small village of Parthenon. Those who care to spend their holidays at the beach will have plenty of choices among the beaches in Kalamitsi, Agios Nikolaos, Sarti, Ammouliani, Akti Kalogrias – to name a few.
Sithonia is a destination for relaxing or cosmopolitan vacations
There's no doubt that most people visit Sithonia, Halkidiki, to enjoy the golden sand and the green waters. And the truth is that the beaches are stunning, while the choices are innumerable.
But those who fancy something more than just sunbeds in Kavourotrypes or ouzo in Vourvourou, they may also find elegant restaurants and lots of high-end entertainment choices in Neos Marmaras.
So, whether you opt for a cosmopolitan vacation or simply need an earthy paradise to relax, Sithonia will reward you.