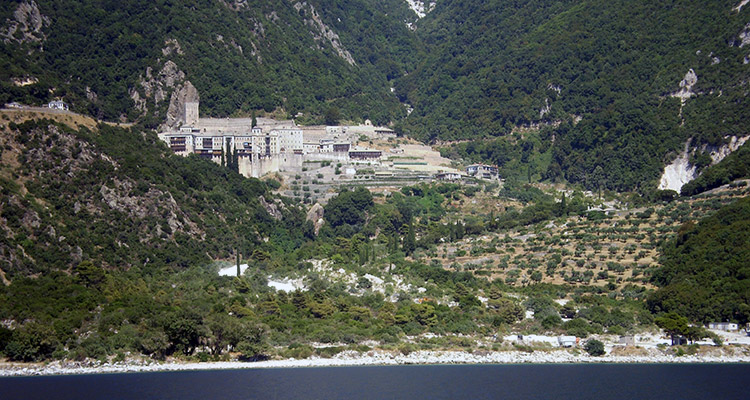 Mount Athos Cruise
An exceptional day tour along Mount Athos
The monastic state, located on the third and eastern peninsula of Halkidiki, is a self-governing part of the Greek Orthodox Church and its monuments from the Byzantine period are enjoying worldwide fame and they worth to be visited. Since inception (7 to 9 century) women are not permitted to access.
Men can enter the Mount Athos only after obtaining a permit. The today existing 20 monasteries accommodate treasures of inestimable historical value and are infallible witnesses of the Byzantine Empire.
The traditional ship "Agios Georgios" departs every Wednesday and Saturday from Ormos Panagia's port at 09.30 in the morning.