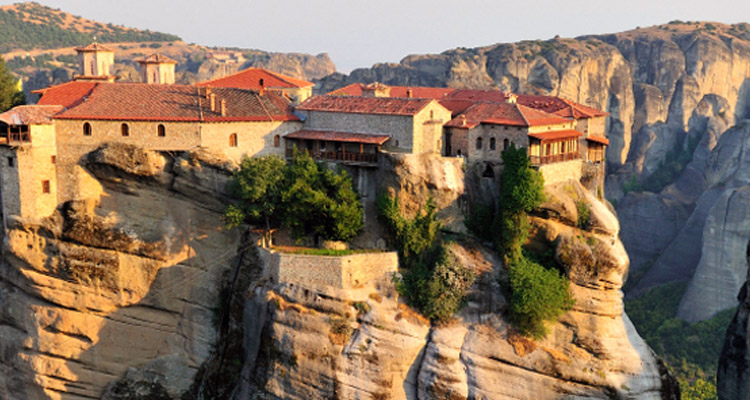 Meteora Tour
Byzantine monasteries built on 24 towering vertical rocks.
Distance from Sunday Resort : 300 km
Day trip to Meteora begins really early in the morning.
The estimated departure time is 06:30 depending on the pick-up place. On our way to Meteora we will make two stops, one for breakfast and one more in the hagiography workshop, where we will be able to attend the process of hagiography on religious icons. In the meantime on the bus, the guide will take advance of the time and will give you important information concerning the history of Greece from the ancient time till now.
On our arrival to Meteora, our specialized guide will take care of your visit there explaining the history of the creation of the rock monasteries, the life of the monks and the unique wall paintings and icons, which are kept inside the monasteries and are characterized by UNESCO as a unique phenomenon of cultural heritage.
During our stay we will visit two monasteries, one female and one male. We will have the time to explore the place and take as many videos and photos we want. On the way back we will make a stop for lunch in a Greek tavern.
The estimated arrival time back to Halkidiki will be at 20:00.