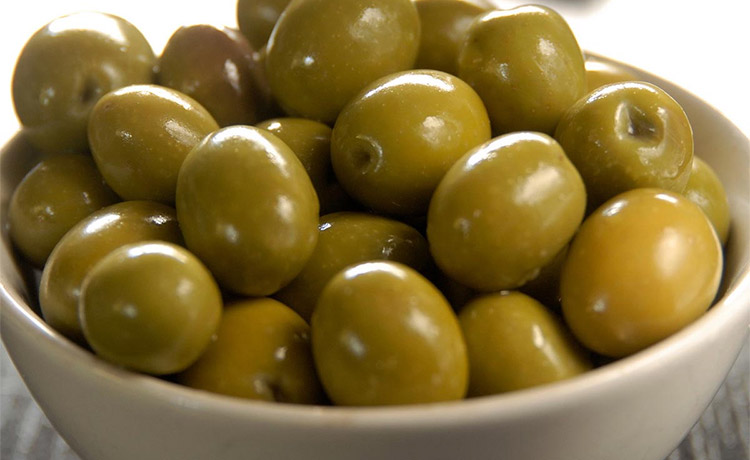 Halkidiki Olives – a Big Benefactor Small in Size
Olives are an important product of Greece. Cultivated in many regions, they are popular throughout the world. The region of Halkidiki is among renowned producers of this famous commodity. Delicious and healthy, Halkidiki (Chalkidiki) olives could be a main or a side dish. These and other benefits make olives from Halkidiki a trademark in the world market.
Halkidiki olive varieties
There are two basic varieties of Halkidiki olives – green and black. In fact, these belong to the same type of olive. They are only harvested at different times. Green olives are harvested while still young, in mid-September. The time for black olive harvesting comes around two months afterward, when olives reach maturation.
Basic information
Olives from Halkidiki are oval and big in size. They are so big that you can stuff pieces of vegetables in them once you pull the pit out.
When you look at young olives, you will note that they feature different hues. These range from a yellowish green to yellow. Younger olives feature the former color. As the time passes, they obtain the latter hue.
Value of our olives
The region's climate and characteristics of the soil favor the olive cultivation. For that reason, Halkidiki olives are fleshy and with the high nutrition value. And that is why olives from Halkidiki stand out from most others, cultivated in other regions. Once harvested, this outstanding product endures the curing in the natural sea salt brine.
Major benefits of olives from Halkidiki
Halkidiki olives offer many health benefits. The following are the most important ones:
– Olives are rich in Vitamin E, which eliminates free radicals. Hence, olives from the region of Halkidiki protect body cells from damaging.
– They prevent fast skin aging. More so, you can use the olive oil as a sunscreen.
– Halkidiki olives take care of the heart because they provide monounsaturated fats. These fats lower the risk of atherosclerosis. Additionally, they are an excellent source of good cholesterol.
– Other benefits include anti-inflammatory processes. Hence, they prevent tumors, respiratory issues, arthritis and other nasty illnesses.
So, when you come to sunny Halkidiki by the Aegean Sea, don't miss to try these small, yet big benefactors. Once you taste Halkidiki olives, you'll love them from then on. And, if you choose Sunday Resort for your holiday destination, you'll be surrounded with olive trees.