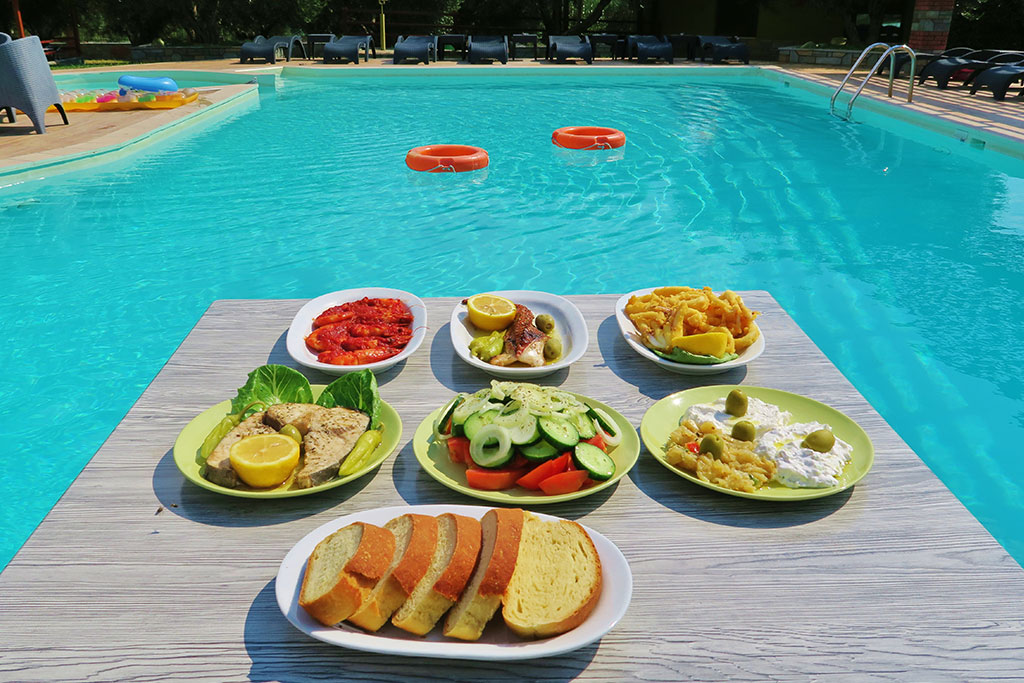 Greek Summer Food Vocabulary
There are quite a few tasty words that comprise the vocabulary of Greek cuisine. Let us introduce you to the main terms & get you ready for your vacations.
Greek Summer Food Vocabulary
Before you take a trip to Greece, let us take you to a virtual gastronomic journey. When it comes to rich flavors, delicious dishes, yet nutritious meals, Greek cuisine comes second to none. The main ingredients range from wheat to olives to create traditional recipes that haven't lost their value over time. You might have heard of moussaka or souvlaki, but do you know what tirosalata, gemista or pasticcio is? You are about to find out. Buckle up for a short trip to the Greek summer food vocabulary.
The little delicious Greek food words you want to know
Tirosalata – it's a dip whose main ingredients are feta cheese, Greek olive oil, and hot pepper. Real spicy stuff!
Tzatziki – also a dip made of yogurt, cucumber, herbs, and garlic. Really creamy!
Gemista – stuffed veggies – usually tomatoes and peppers. They are stuffed with mincemeat and rice or just rice.
Pasticcio – that's pasta topped with ground meat topped with some more pasta and finally topped with béchamel sauce.
Moussaka – that's an oven-baked dish just like pasticcio. It is made with ground meat and eggplants topped with béchamel sauce.
Briam – that's mixed vegetables cooked together. You most likely know it as ratatouille.
Horiatiki – that's the traditional Greek salad whose main ingredients are tomatoes, cucumbers, onion, feta choice, and olives sprinkled with olive oil.
The Greek cuisine culture
While you are relaxing at the Sunday Summer Resort in Gerakini, Halkidiki, eating watermelon at the beach will be refreshing. But when dinner time comes, the Greeks are not in a hurry. Eating means gathering around the table, getting several dishes to share with friends or family, and enjoying anything from mezedes – that's hors d'oeuvres – to seafood which heavily features on the Mediterranean menu.
The meals are accompanied by wine, beer, ouzo or tsipouro to create a reason for chatting and form the scenery of the world-recognized Greek gastronomic culture. You just raise your glass to propose a toast and say "yia mas", the Greek word for cheers!