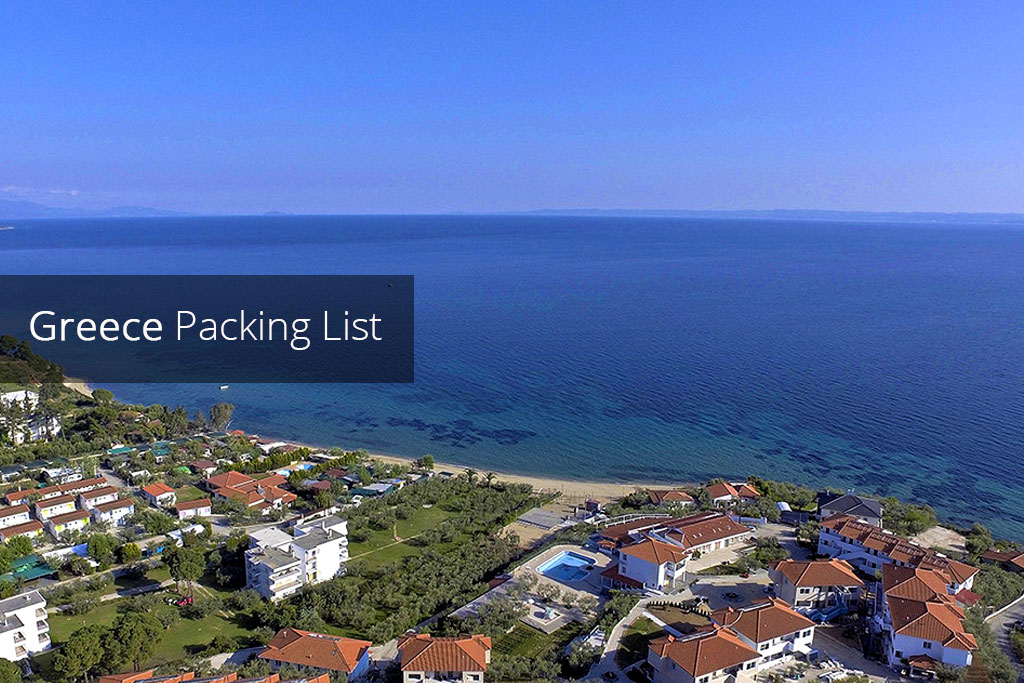 Greece Packing List – 5 Essentials You Must NOT Forget
Learn which basic items to pack when you travel to Greece. You won't need much for your trip to Halkidiki, but some essentials are must-haves.
Greece Packing List – 5 Essentials You Must NOT Forget
When you travel to sun-drenched Greece, packing light is easy. After all, who wouldn't spend most of their summer holidays on the beaches of Halkidiki?
Your bathing suit and flip-flops are often enough! But then again, there is so much to see and do in and around the Sunday Summer Resort in Gerakini! And it's not just that! Even if you are determined to start and end your holidays lying on the beach, there are still 5 essentials you simply cannot do without.
Sunglasses
The list of personal essentials is rather long – from the toothbrush to the hairbrush and the deodorant. But the truth is that even if you forget any of these basic items, you can buy them in Greece. Going out without a good pair of sunglasses though is a different story. The sun is strong and you'll wear them most of the day. Don't forget them, especially if you have prescription sunglasses.
Proper footwear
You'll most likely need flip-flops. You'll wear them at the beach and pretty much anywhere you go. But if you plan to discover the mountainous Halkidiki in Sithonia, it'd be best if you packed a pair of sneakers.
Small backpack
A small backpack can serve on several occasions. It doesn't occupy too much space and still can fit your daily essentials whether you go at the beach or for a stroll.
A scarf
You'll need light clothing in Greece. But sometimes, it gets chilly at night. A scarf can protect you from the evening breeze, while it makes an excellent fashion accessory.
Important documents
Your passport, ID, bank cards, driver's license, travel insurance, and similar documents are must-haves. You may forget your toothbrush but without your passport, you'll never make it to the Sunday Summer Resort.