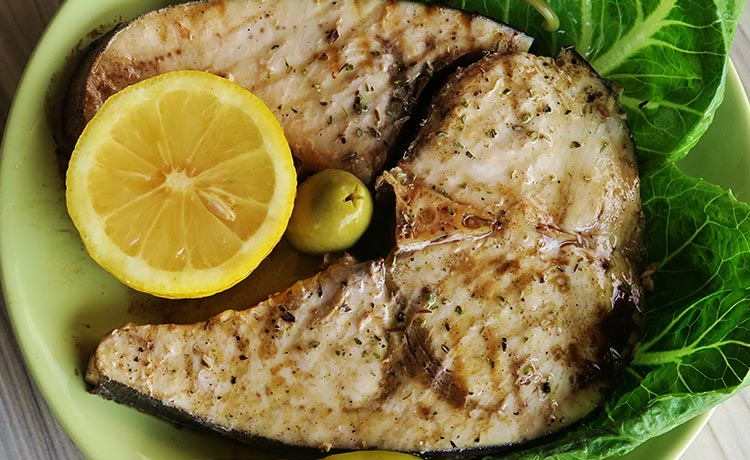 The Best of Tasty Greek Seafood
Greece is a country edged by 3 seas – Aegean, Mediterranean and Ionian. Hence, it doesn't surprise that the country is a great destination for seafood lovers. Many taverns and restaurants serve only fresh fish and seafood. More so, you are very likely to dine the catch of the same day. There are many tasty seafood specialties available on the Greek menu. The following ones are only a few of them:
Tarama salata
Tarama salata is an appetizer made of the carp eggs. Sometimes, the specialty is made of eggs of the gray mullet. These popular starters are available at restaurants and in markets.
Greek mussels
Greek mussels are particularly popular in the country's northern regions. But, you can find them almost anywhere these days. They are particularly tasty when prepared in a tomato sauce and feta cheese mixture.
Saganaki shrimps
Shrimps (garides) are another great Greek specialty you should try. You can eat Saganaki shrimps as a main dish or an appetizer. They are very satiating, so it would be wise to order only them before getting to other meals. Their taste will delight you. Olive oil, herbs, feta cheese, ouzo (popular drink) and tomato sauce are usually used for the preparation.
Greek lobster pasta
Lobster (astakos) tends to cost a little fortune. But, if you are willing to pay the price, you won't regret it. This delicious seafood of Greece combines several tastes. And small wonder since it comprises garlic, onion and tomatoes with the addition of a wine and anise.
Fried squids
You can order squids (kalamarakia) grilled or fried, stuffed or not. However, most people like fried squids more than grilled. In fact, their reputation of the "best Greek summer food" tells a great deal. Note that you will usually find this popular dish among the starters. Even so, they will satiate you well except if you aren't very hungry.
Other tasty Greek seafood
Among other tasty specialties, consider having Sea brass, Greek cod and octopus.
If you travel on a budget in Greece, focus on smaller fish. Sardines, anchovies are among those usually on offer.