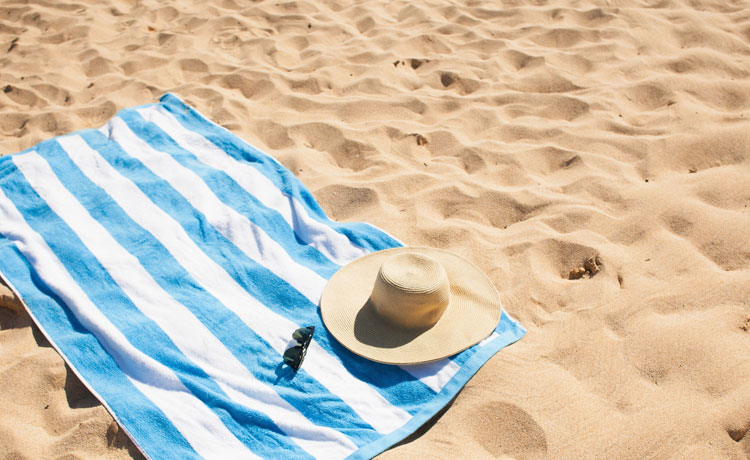 Best Beach Accessories for Relaxing Vacations in Greece
Greek summers are great but become more relaxing when you pack the right beach accessories for your holidays. Here's what to get.
Best Beach Accessories for Relaxing Vacations in Greece
When you are heading to Greece for the summer and plan to spend hours at the beach, you probably think that a swimsuit and sunglasses will suffice. But if you want to protect your skin from the sun and still make an impression at the Sunday Resort poolside or the beach, you will need a rather large back bag. And there are 9 must have beach accessories you cannot leave home without.
Flip flops
A pair of comfortable sandals will come handy whether you discover the cafes at Gerakini, Halkidiki, or move back and forward from the Sunday Resort beach to the swimming pool. Flip flops let your feet breathe and are easy when you walk on the sand.
Bathing suit
Who travels to Halkidiki without a swimsuit? If you want a new one, save for some shopping in Gerakini. It's good to have a dry one with you for medical reasons alone. Or a bathing suit suitable for beach activities – from surfing to volleyball.
Sunglasses
This is a must-have whether you are at the beach or not. Apart from UV protection, sunglasses allow you to read and admire the surroundings with ease.
Book
The beaches at Gerakini are lovely and you won't get enough of looking at the blue crystal water. But a book is always a good friend when you are lying on the sunbed.
Towel
It's best to have your own beach towel to place on the sunbed – for both hygiene and comfort.
Beach tote
Choose a big tote to fit all the beach accessories with comfort. It's best if you stash a small water-resistant purse in the tote to keep the cell phone and other items you don't want to get wet.
Sunscreen
Beach and sunscreens go together. Get some for the face and body and don't forget to apply again and again and again.
Loose clothing
There's no need for fancy outfits but a pair of baggy pants and a shirt, shorts, or sarongs will enhance your style and allow you to feel comfortable when you walk from the beach to the hotel's bar for a refreshment.
Sunhat
Any hat would do. As long as you cover your head and thus protect it from the intense Greek sun, you'll be fine.
There's no need to pack many things, but some beach accessories will go a long way towards your comfort while they will enhance your style. Get ready for some great selfies and relaxing moments.