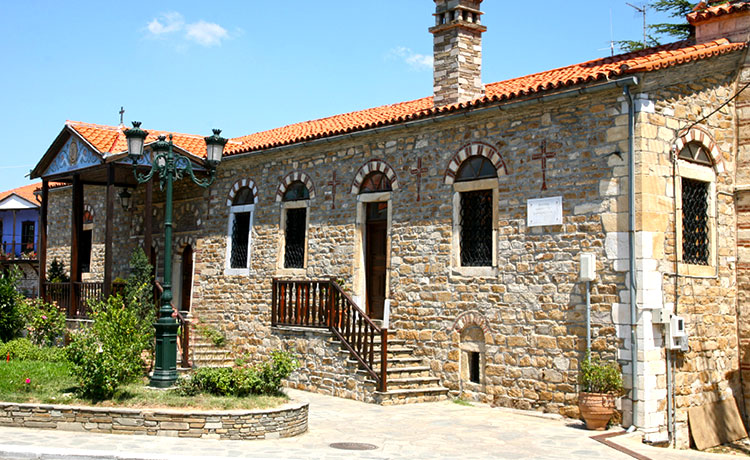 Autumn Colors and Flavors in Halkidiki
Witness the nature changing colors & taste some of the best Greek flavors by visiting Halkidiki in autumn. The environment is astonishing & the climate is warm.
Autumn Colors and Flavors in Halkidiki
It's no wonder that tourists visit Halkidiki in autumn. The autumn colors and flavors in Halkidiki, Greece, are beyond compare. The green forest on Mount Itamos slowly gets a golden shade while the whole countryside glows due to the autumnal colors.
The earth rewards the locals with the finest grapes and olives and they take nature's bounty and turn it into unparalleled flavors. Visitors can't get enough of Halkidiki this great season.
Enjoy the autumn colors in Halkidiki by hiking
What is the color of autumn in Halkidiki? The popular gold, yellow and orange shades of autumn just make their appearance in this Greek countryside, where the weather is still mild and the sea still warm for those who dare put on their swimsuit this month of the year. Visitors can better enjoy the fall colors in Parthenonas, a picturesque village on the slopes of Mount Itamos.
The trails among the trees and shrubs make mountain cycling and hiking in Halkidiki interesting. No matter how delightful the hotel room at Sunday Resort in Gerakini is, walking or driving the distance to the village of Parthenonas will reward you with its colors and flavors.
From olives to wine, the autumn flavors in Halkidiki will amaze you
The autumn flavors in Halkidiki include all the classics – from the traditional Greek salad to meat and fish. But this is the season of the grape harvest and olive gathering. The green olives of Halkidiki are very popular and the wine varieties plenty.
By visiting Halkidiki in autumn, you don't only get the chance to taste some of the finest olives, olive oil, and wine but also to view first-hand the entire ritual of grape and olive harvesting. Crowd-free, golden, and productive, Halkidiki celebrates autumn in a cheerful way and becomes the ideal destination for a colorful getaway.