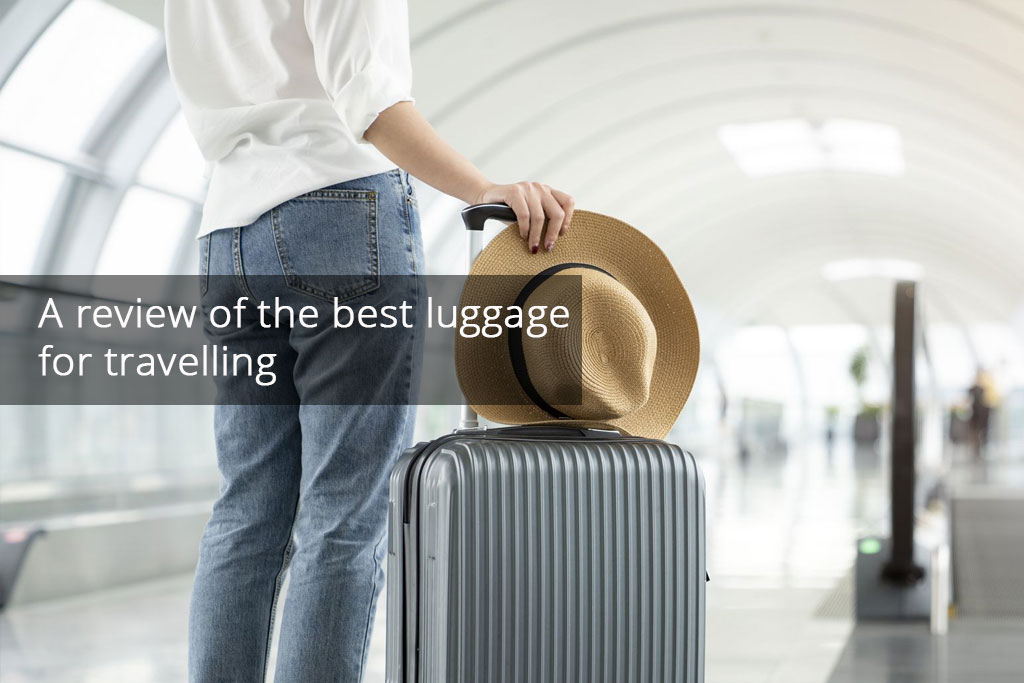 A review of the best luggage for travelling
Are you struggling to decide what suitcase is the best for your trip? Check out here the best luggage brands for any type of travelling!
People always loved travelling, exploring and discovering new places. Nowadays, the tourism industry is one of the largest on the planet. However, there are many different ways one can travel. And there are different types of travellers.
For instance, the people travelling for a short period prefer to travel light with a small cabin bag. But people who travel for longer stays prefer a big suitcase that can fit more than 20kg. Others, though, prefer to travel with a backpack and again depending on the duration of their trip there are several sizes of backpacks.
To fulfil every traveller's desire there are plenty of luggage brands expertising on specific requirements. However, with so many choices on the market today, deciding between the best luggage brands can be a challenge. Identifying the best of anything involves personal taste and style, and so it is with luggage.
There are, however, some objective considerations in recommending the best luggage brands, such as design, warranty, and quality of materials, zippers, wheels, and handles. Beyond that, their bags should optimize interior space and offer sizes that meet both traveler needs and airline requirements. Price is also a consideration. One could spend thousands of dollars on a piece of luggage that might be the best on the market, but not everyone's budget permits that expenditure.
Therefore, here is a list for the best luggage brands based on value as well as quality and design. The list includes luggage in various price ranges, ordered from smallest to greatest investment, with an emphasis on durability, style, and function.
These are the best luggage brands for every budget:
American Tourister – good quality at lower- to mid-range prices and the best luggage brand for practical vacationers who may not travel frequently enough to demand extremely durable or luxurious luggage.
Samsonite – sold in the low-to-middle price range, Samsonite products offer durability, style, and value.
Travelpro – mid-priced brand, a favorite of flight crews, offers excellent quality, value, and durability.
Eagle Creek – This rugged luggage line has a casual, outdoorsy vibe with an emphasis on durability and functionality.
Delsey – Known for creative innovations, Delsey offers excellent durability and value in the middle price range.
Briggs & Riley – their prices are a bit higher than mid-range, but the quality and warranty offer great value. They are Known for their lifetime guarantee.
Victorinox – Known for quality and durability they have a price point higher than mid-range.
Tumi – a luxury brand focusing on quality, durability, style, innovation, and customer service.
Hartmann – the Hartmann look is classic and luxe and is committed to style and quality.
Bric's – high-quality materials, reliability, and fashion-forward Italian design make Bric's a popular brand with frequent fliers. Prices reflect the expensive materials and design of the products.
Rimowa – recognizable by its distinctive parallel grooves, premium-class Rimowa luggage is stylish and practical.
Globe-Trotter – handcrafted by skilled artisans, the brand's impeccable design creates a vintage look with fine leather straps and corner trim. Classic styling and luxurious materials exude wealth and status, with prices to match.
Away – the brand's signature polycarbonate luggage comes in an array of colors and sizes and is sold mostly direct-to-consumer in order to offer high-quality materials at an approachable price point.