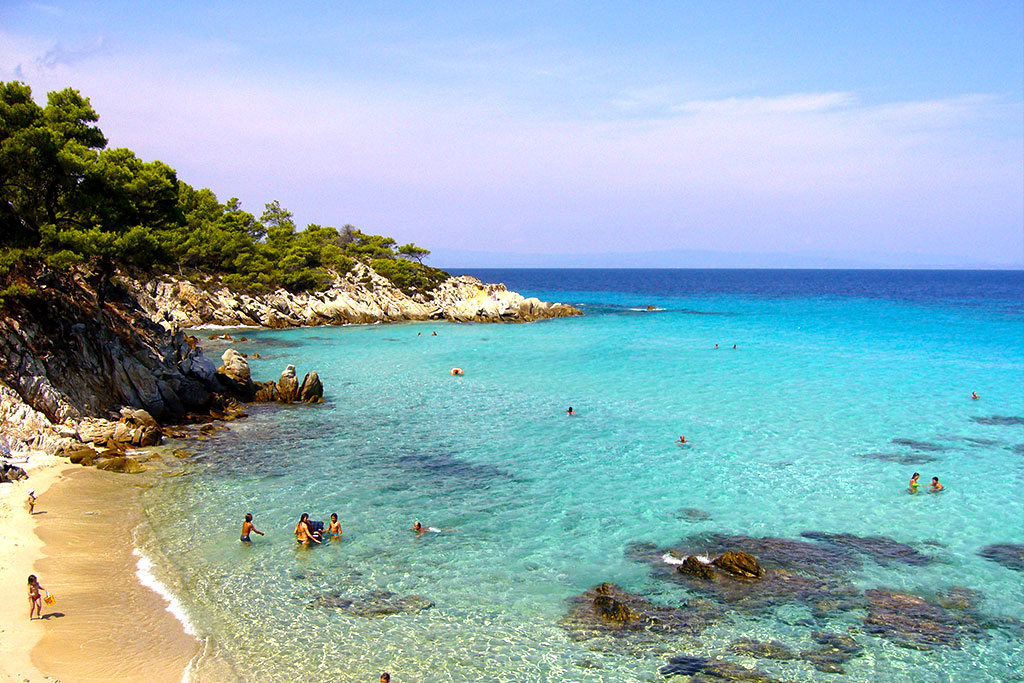 5 Best Beaches in Sithonia Halkidiki
It's hard to choose the top 5 beaches in Sithonia with so many gorgeous places in this part of Halkidiki. But if you want the best sand & sea, keep reading.
5 Best Beaches in Sithonia Halkidiki
Narrowing down the choices when it comes to the best beaches in Sithonia is nearly impossible. There are so many gorgeous beaches in this divine peninsula of Halkidiki that picking just 5 of them is like trying to pick the most beautiful places in the world. No matter how much you try, there'll always be one more dazzling place to visit.
Same thing here. Sithonia is best known for its white sand, turquoise waters, and the green environment. And then again, the top choices are subject to what everyone wants. Here are the 5 best beaches in Sithonia based on what most people want – clear waters, beautiful beach, picturesque landscape, and a great choice for solo or family vacations.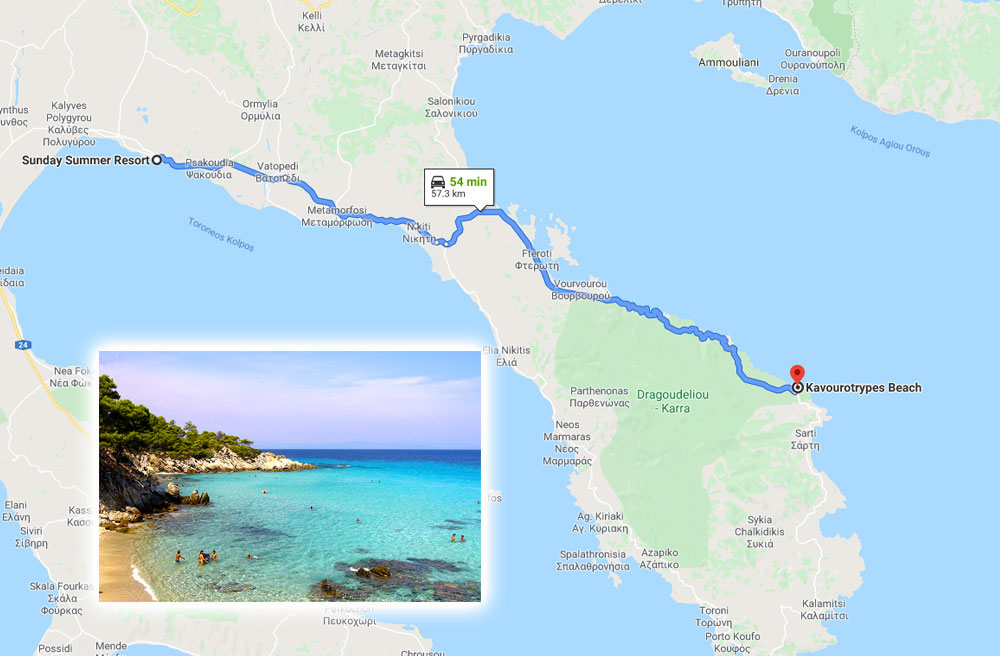 Kavourotrypes Beach
The sea is swallow, the colors are breathtaking, the sand is soft, and the terrain is so unusual that it's definitely worth visiting at least once. When you drive from the Sunday Resort in Gerakini, pay attention to the signs. Kavourotrypes beach is also called Orange beach. Part of it is organized, part of it is not. It's perhaps one of the most famous beaches in Sithonia, but it gets very crowded.
Kalamitsi Beach
Located in a beautiful bay, Kalamitsi beach is well-sheltered and thus calm even in windy days. The greenish color of the sea and the long beach will make your day relaxing. If you want to take a break from lying under the Greek sun all day long, you get plenty of choices among water sports. Or you can relax at the beach bars.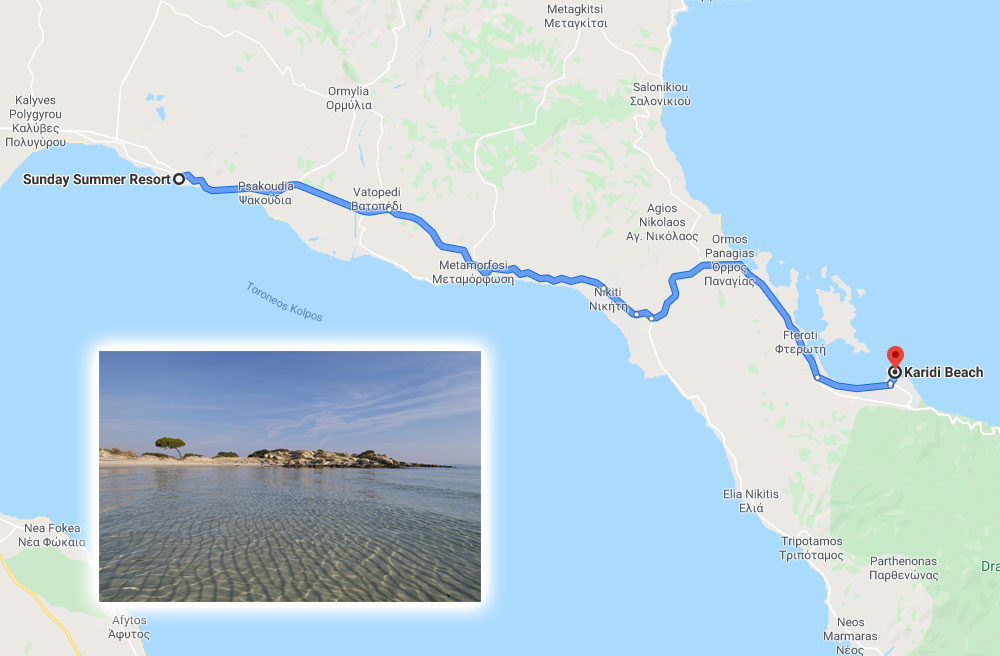 Karidi Beach
Karidi beach is one of Sithonia's gems. With its fine sand and clear sea, it's a great choice for those who love nature and for families with small kids.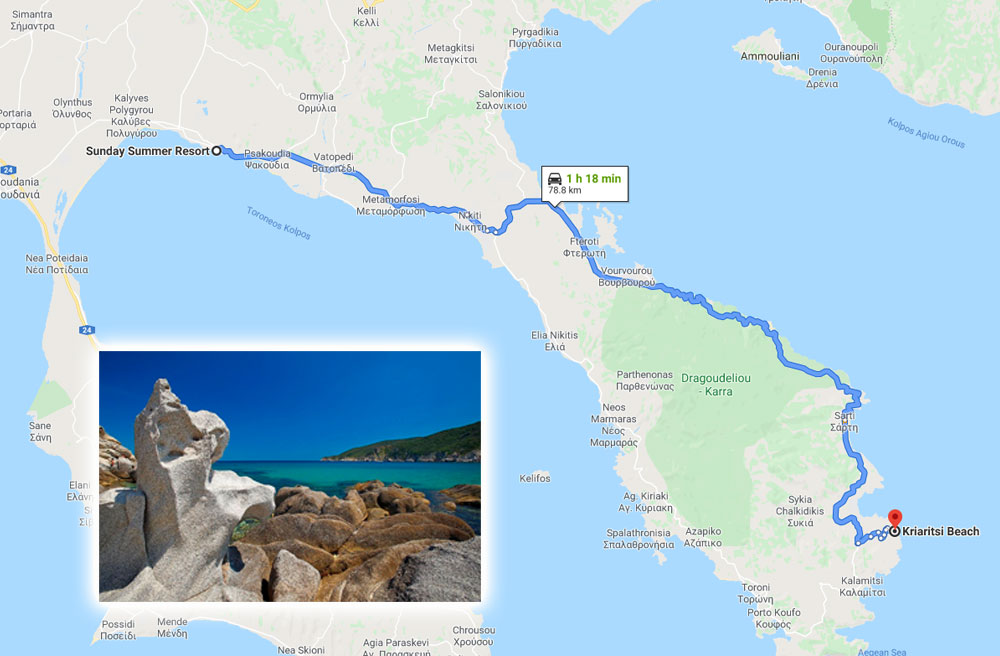 Kriaritsi Beach
Kriaritsi is three beaches in one separated by sandy hills and crags. The waters are rather deep and so ideal for diving, snorkeling, and other water sports. The environment is beautiful and your day is relaxing thanks to the presence of the beach bars, but keep in mind that part of the beach is often visited by nudists.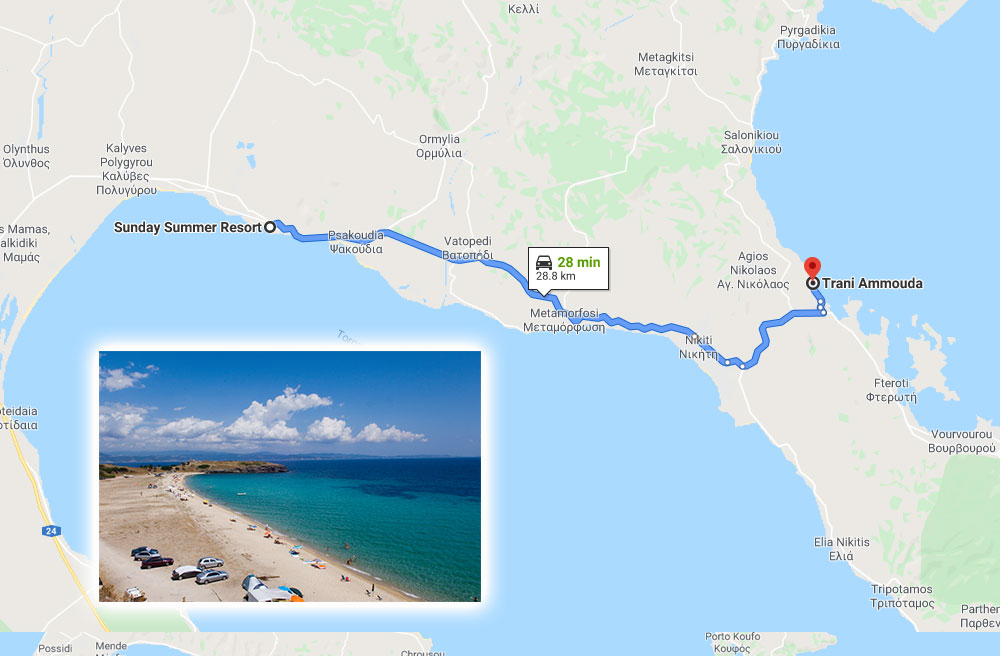 Trani Ammouda (Livrohio)
Sithonia has smaller and more beautiful beaches. Trani Ammouda (Livrohio) is an unusually long beach just outside Agios Nikolaos just to the left of Ormos Panagias. The beach is wide, there is sand everywhere and is easily accessible.
The sea water color is turquoise that is typical color of the Sithonia beaches.