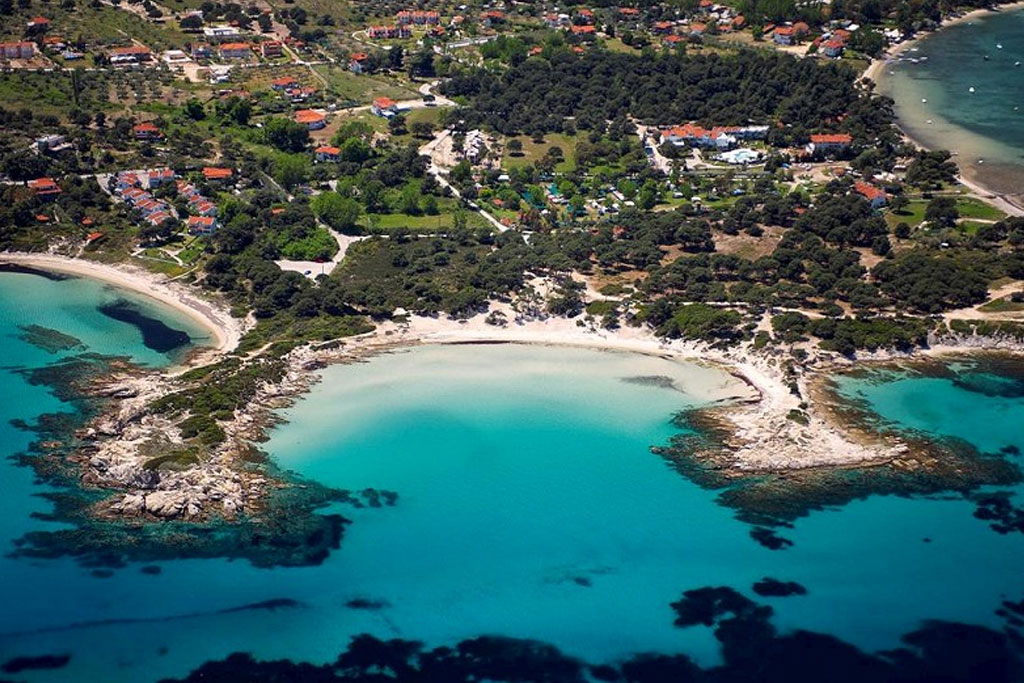 5 Most Beautiful Beaches of Sithonia
Sithonia, forested peninsula of Halkidiki, has beautiful nature and many splendid beaches. Some of them are near Sunday Resort, while others are farther off. Each of them is worth time and effort, the following ones the most.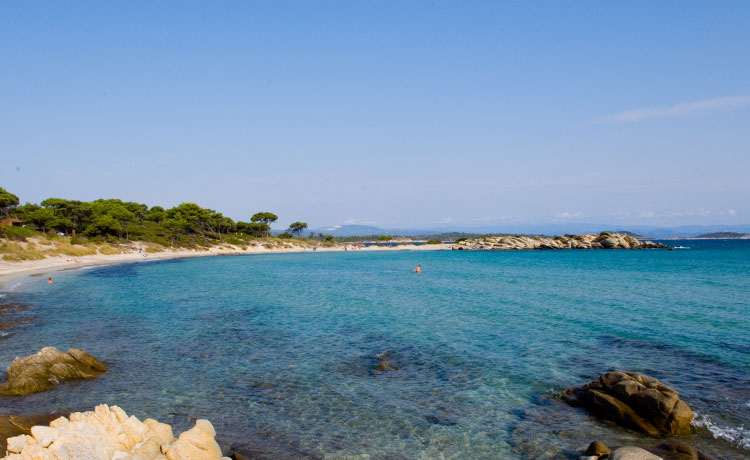 Karidi Beach
You can find Karidi Beach next to Vourvourou, on the eastern side of Sithonia. From Sunday Resort, you should travel up to 50 minutes to access the beach.
Karidi's waters are shallow, which is especially convenient for families with little kids. The beach is sandy, edged by verdant greenery and turquoise waters.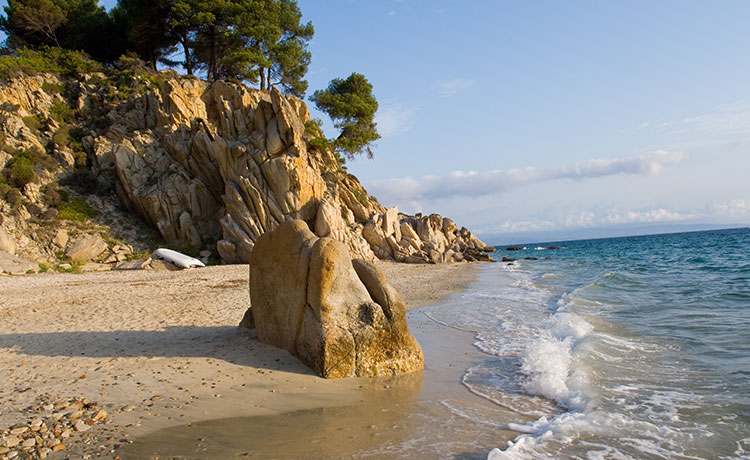 Fava Beach
You can find Fava Beach somewhat to the southeast. Prepare yourself to wander a bit, but once you find Fava, you won't regret it.
Dense woods edge the beach on one and high cliff on the other side. More so, you will find small coves beneath the cliff, separated from the main beach. Dark blue waters, light blue sky, green forests and white cliffs make quite a contrast.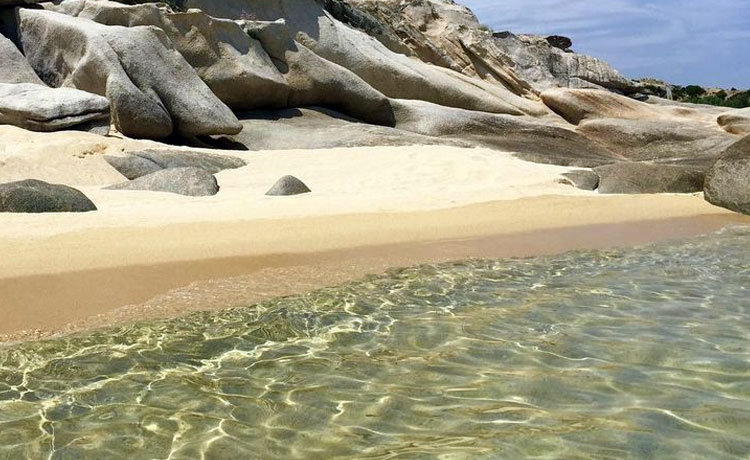 Kriaritsi Beach
To reach Kriaritsi, near Kalamitsi, you will need to travel around 90 minutes from Sunday Resort. Prepare to wander along paths without signs. Sooner or later, however, wandering will take you to a vantage point offering great views of Kriaritsi and the sea.
Kriaritsi Beach features soft sand and deep, crystal clear waters, ideal for diving. In fact, Kriaritsi consists of 3 beaches, separated from each other by sloping hills. On the opposite side of the bay, Mount Athos dominates the skyline.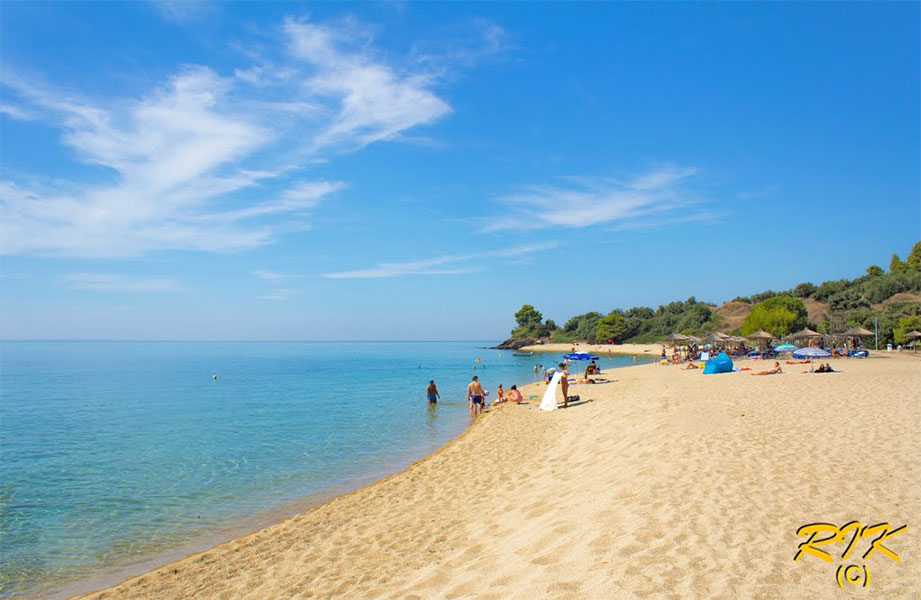 Lagomandra Beach
On your way back, stop by Lagomandra Beach, north of Neos Marmaras. Lagomandra consists of 2 adjacent beaches. One of them is virgin, while the other offers water sports opportunities. The beach is the most beautiful as the sun sets. But, if you come to Lagomandra earlier, you can find shelter from the sun in the nearby pine grove.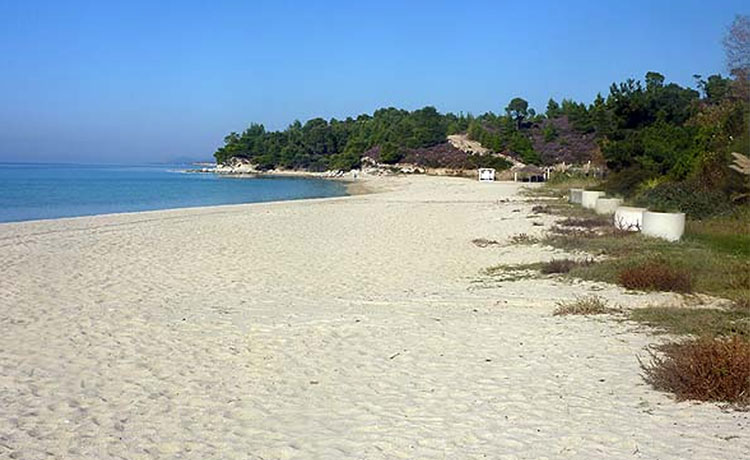 Kalogria Beach
Finally, Kalogria Beach is less than 30 minutes distant from Sunday Resort. This sandy beach of Sithonia has clear waters and lush vegetation. You can see various conifer trees, deciduous trees and palms around. On the opposite side of the bay, you can see Kassandra, the 1st peninsula of Halkidiki. You can grab refreshment in a nearby bar.